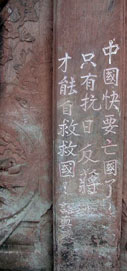 Documents
Documents
"Documents" refers to all texts in the project database, including the narrative essays of the ethnography, specific analyses of features, people, places, and media objects, fieldnotes, and primary source documents such as transcription-translations of interviews, folk texts, and official documents.
All of these texts have been marked up in XML for keyword searches, and related through the database to people, places, and historical events. The alphabetical list of documents below can be sorted according to type, and searched through by keywords, historical period, people, place, and feature.
Our aim in presenting a focus on documents is to promote transparency by enabling readers to compare primary sources with different kinds of secondary interpretation, from preliminary fieldnotes to short analyses to narrative essays.